Native Grass Seeding
Allied Hydromulch has applied native grasses on Texas and Louisiana Highway Department projects since 1990. We have applied Native Wetland Grasses and Native Reclamation Grasses for park projects, site reclamation, and landfill projects throughout the states of Texas. Native grasses are chosen in these projects to reinstate what is natural to the environment, protect against soil erosion while also aesthetically enhancing the development.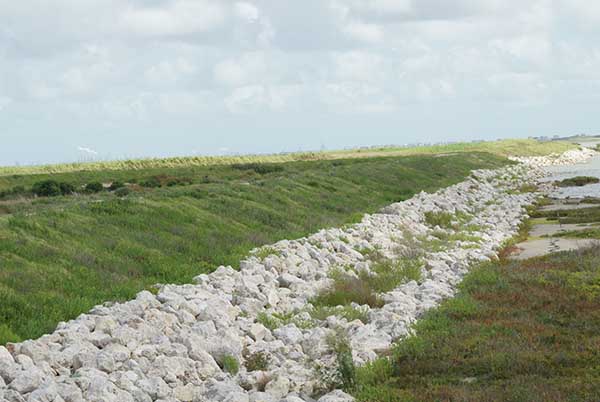 Intercoastal Waterway Levee at Halls Bayou near Hitchcock, Texas.
Allied Hydromulch seeded the area with Native Coastal Wetlands Grasses in 2014.